Gain a new and unique perspective on the world famous Waterfall Country in the Brecon Beacons, see the rivers from an entirely new angle. Spend an action packed day climbing through waterfalls, exploring behind the curtain and jumping into deep plunge pools. Nature's own water slides and rapids put waterparks all over the world to shame.
Find out more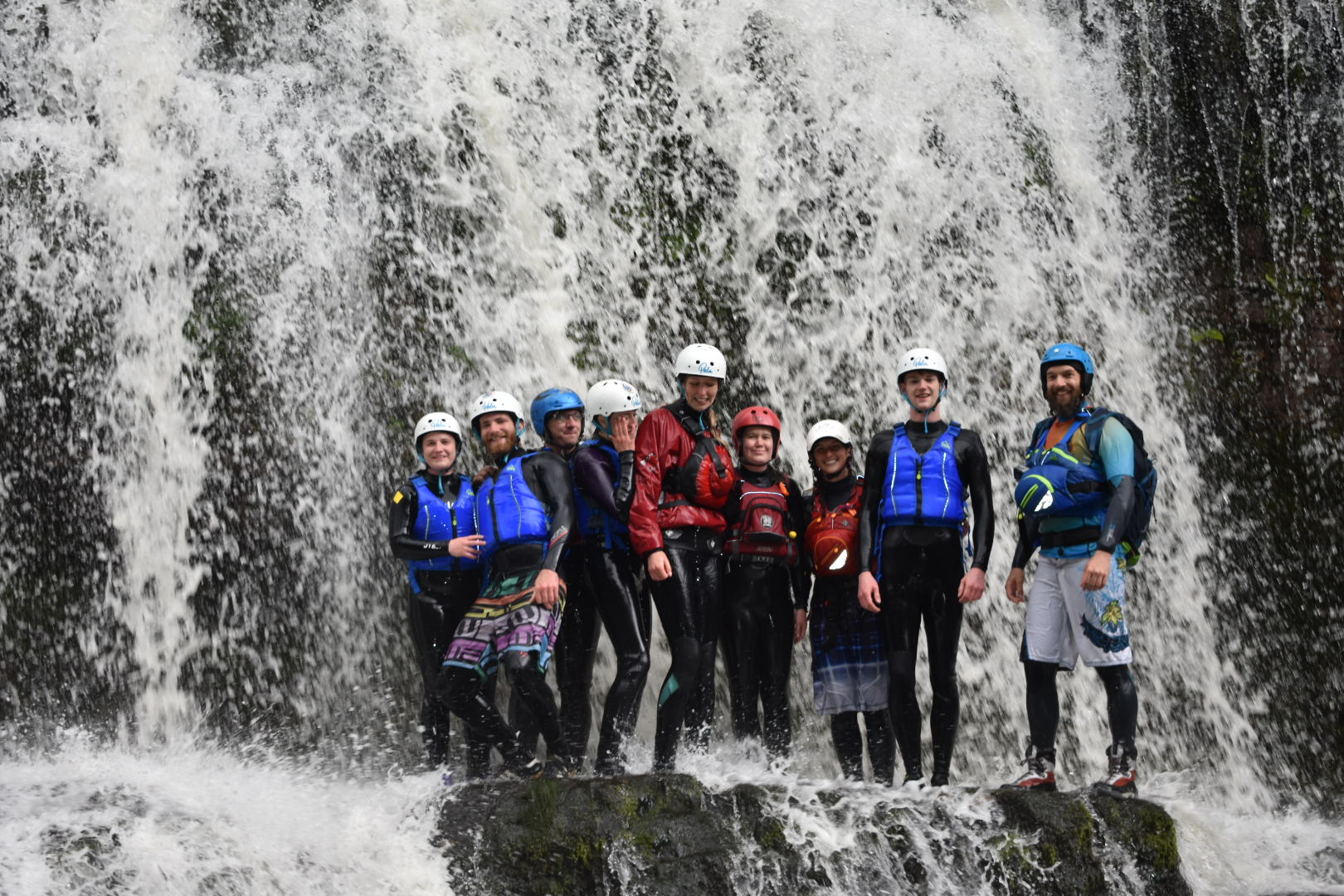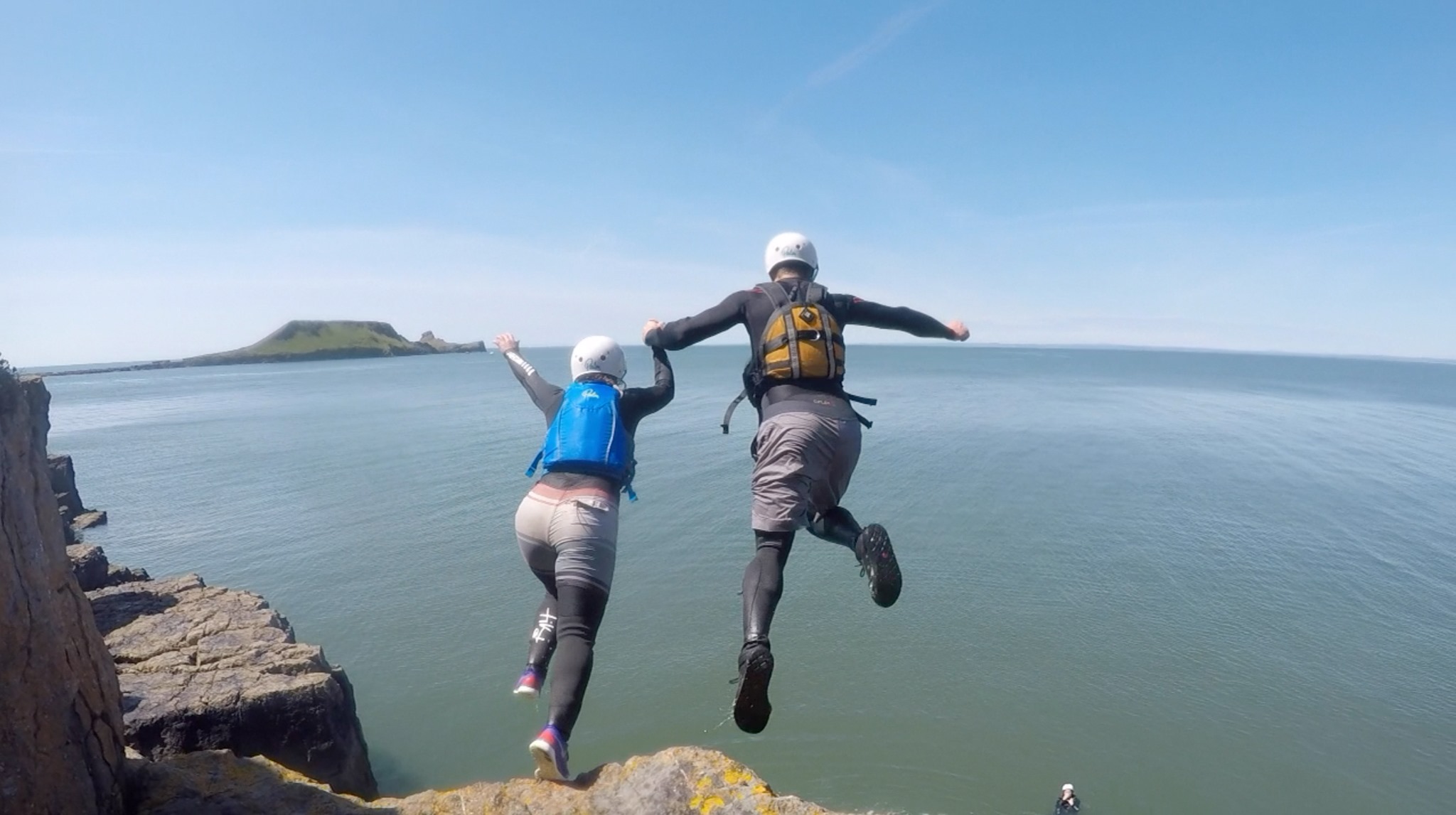 Coasteering is defined as "an activity that encompasses movement along the intertidal zone of a rocky coastline on foot or by swimming, without the aid of boats, surf boards or other craft." Invented 30 years ago on the Welsh coastline, coasteering has grown into a global adventure sport. Come join us for an unforgettable adventure exploring the natural wonder that first inspired the sport.
Find out more
Now an olympic sport, climbing is in the spotlight and is rapidly growing in popularity. Climbing is one of the most thrilling, rewarding and unique ways to adventure. Experience the beautiful Welsh national coastline of Pembrokeshire and the Gower Peninsula from a new, vertical, perspective. If you're new to climbing and want to give it a go or if you've climbed before and want to foray into the world of trad, get in touch and we'll build the day for you.
Find out more